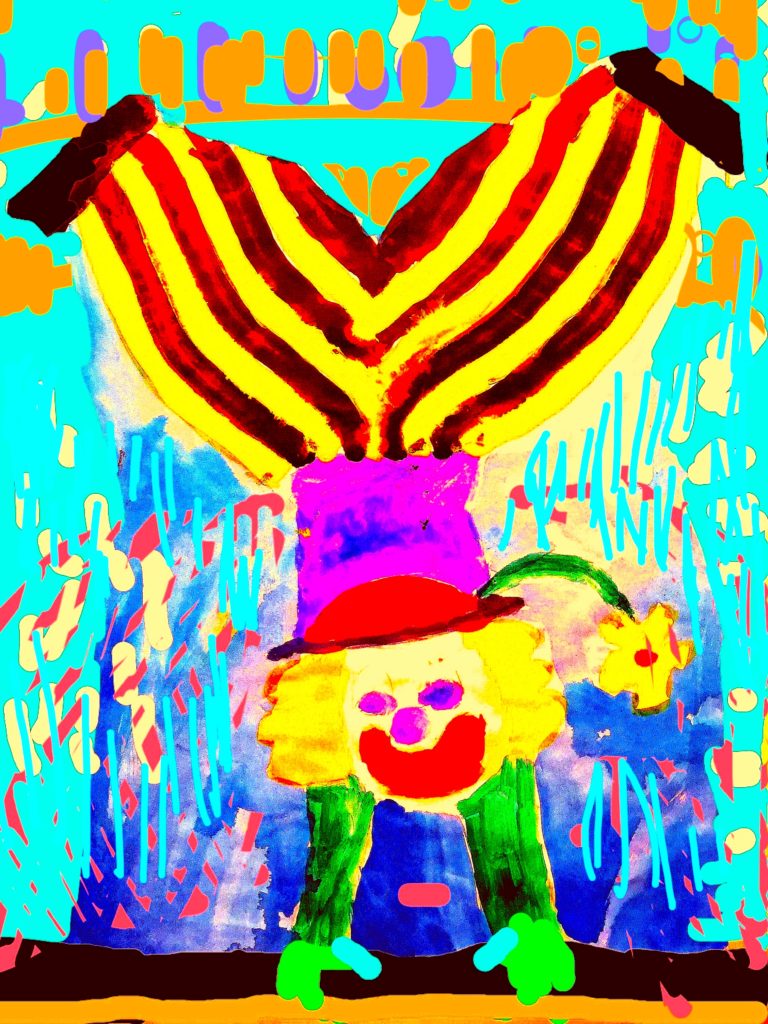 the first kiss – part 2
my early start into my love life was a false start, but it was also a lesson to me (see part 1) and I avoided similar situations in the following time. However, I could not completely forget the pleasant turmoil I had felt. I did not set out to find the next opportunity, but after a few months it came to me. A good half year after the first story on the subject, fate gave itself the honour again.
This time it was the time of carnival, when traditionally social gatherings temporarily lose their gravity. As teenagers, we had little to do with all the mumbo jumbo around, the thigh-banging humour, the play with identities through disguises, the incognito behind the masks. But what got our full approval was the general mood of celebration and a certain temporary laissez faire of the authorities in dealing with educational principles. We were allowed to go to parties during the last week before the actual carnival weekend, we were allowed to be a bit louder, sometimes even to drink a little alcohol, and we were allowed to come home late, even though a class test was scheduled for the next day, which was highly unusual, as most of the teachers adapted to the requirements of these special days. The Golden Teacher with the Black Belt, on the other hand, was won by our Latin teacher, who found it okay to schedule a two-hour Latin test for the Saturday of Carnival (yes, we still had school every Saturday at that time) in the 9th grade. At the same time he dared to let our protest, which was about to start immediately, run into nothing with a grin, and then actually carry out what he had announced.
Latin was generally not a subject on which a special ambition was directed. To get through was everything, a sufficient, so a four on the certificate was no problem for most of us. At that time there was little interest in overall grades of testimonies, the Numerus Clausus was still in its infancy. So we shook off this deliberate provocation, which would also have passed for a joke, wrote down the work in the respective state of being of that morning, and after the hour-long after-school dance tea on carnival Saturday, we said goodbye to the weekend in our dance school, which was very close to several secondary schools.
But for some of my friends and some girls we knew, the farewell was short-lived, because we would meet again the same day. We were all guests at the party of a girl who was allowed to celebrate in her parents' house for the first time. She had had to go through a long campaign of persuasion to get permission. I was always welcome as a guest with my album full of singles, and that was one of the reasons why I was invited. The calculation of the hosts was ok. I really had the best singles collection in my age group far and wide, at least my memory gives me this compliment.
At these parties you could only listen to the music that you actually had as a black disc. So, if possible, everyone brought what they had to such occasions and the experts deejayed the party with this material. The parties were usually relatively short, often the parents brought their children by car and picked them up at a certain date. The time that lay between these fixed points was precious, and after a short warm-up phase we danced through each party until the first pickups arrived, who were then involved in short conversations with the parents of the respective hosts, which made a farewell in honor, a date for the next week or similar blessings possible.
Also this party began with 17 o'clock early, should go to 22 o'clock. The obligatory plate of canapés was already in place, and apart from lemonades and juices there was even some punch for the young guests. The Troggs were the ultimate dance party bangers at that time. Wild Thing, I Can't Control Myself, Hold Tight by Dave Dee and Get Off Of My Cloud by the Rolling Stones brought additional momentum to every party. And of course all the Beatles singles. Then somebody had the idea of turning out the lights for a moment. We continued dancing in the dark and greeted the flickering light with lively shouts. In the corners of our eyes you could see one or the other couple releasing themselves from a fleeting embrace when the lights returned. Most people, however, had come here without a partner by their side. The light/dark phases remained a running gag and some and some felt that something was possible here. Especially our hostess seemed to be in a good mood, or her parent's punch worked for good measure. When the light flickered once again, I could still see her lips just separating from the lips of my friend. I was not aware that he had rapturous feelings for her.
. Obviously, something happened here. We continued dancing and I still noticed how she moved in my direction during Twist And Shout by the Beatles. On Things We Said Today the light went out and I felt her hands on my face. I knew it was going to happen now, I put my hands on her hips, felt her breath for a moment, then her mouth on mine, and her tongue slipped between my lips, which in turn remotely accepted her request. My tongue also moved forward, my lips also opened a crack and our tongues came into contact. We KISSED each other. Very gently.
So there it was, the secret was solved, she had shown it to me and it was … okay. I, for example, hadn't felt any disgust. I had been a little worried about this idea. I must confess. But no, there was nothing like that going on. Kissing was a good feeling. Still, I was a little off balance. What's the meaning of all this jazz? I hadn't been in love. And I hadn't been the only one. In fact, I think I saw her making out with a third boy. But that worried me the least. I had been kissed and had kissed. Nothing would ever be the same again. Life went on. The party went on, and everything was fine. I even had several conversations with our hostess during the evening. We also danced a few more times in close embrace, what we called at that time Klammerblues. And although she had not been the girl of my choice before, something like a friendly sympathy for each other developed and I was ready to go and see her alone the following week. When I was back in my room on that Saturday of Carnival, the father of one of my friends had given me a ride in his car, I soon fell asleep with a smile on my face. That's how it must have been, or at least that's how this memory feels.
We met a few more times, but we soon realized that we liked each other, but we didn't feel a deeper need to deepen this feeling. That first kiss remained a small monument on my way to life, but we who kissed did not become any kind of a couple, did not become history, but after all, that one dazzling moment remained.